Walk on the Wild Side 2020
2020 JUNE WOWS POSTPONED  INDEFINITELY DUE TO COVID-19
This wonderful educational event for youth of all ages is about the animals, plants and geological formations and rocks found on the Clarion-Little Toby Creek Rail Trail.  A variety of "hands-on" super-fun presentations are under tents,  manned by various state, federal and local agencies, teachers, sports clubs, and more. The youth then  participate in an exciting scavenger hunt along the trail, tracking the species they spot.   The grand finale is a "Youth Raffle" with loads of fun nature-themed prizes! All proceeds are used for trail maintenance. 
WOWS 2019  resulted in $3,600 net proceeds for trail maintenance. We had 400 members of the human species attend, and 94 children participated in our live Species Scavenger Hunt, as well as visiting hands-on education booths with representatives of 12 different state agencies and wildlife groups.  We thank our 45 sponsors that donated cash and in-kind materials or services. 
Our 2020 presenters: To be announced!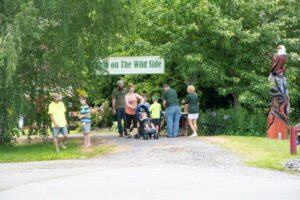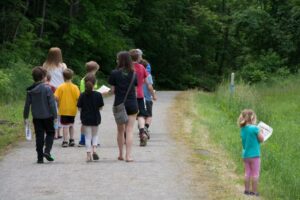 Email  Dale Fox at daleefox@yahoo.com for information on bringing this great event to YOUR trail!